In automobile industry car parts are basically divided into three types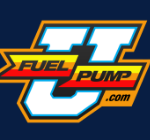 OEM (Original Equipped Manufacturers) parts, mainly used by vehicle manufacturers
OES (Original Equipped Service) parts, which are service repair parts that are authorized by vehicle manufacturers but shipped under manufactured logo and
Aftermarket parts which are not made by the car manufacturer
Aftermarket parts are those which are not sourced from the vehicle manufacturer, but are factory-made by a third party manufacturer, following the same standards and quality of the original parts. If the car is taken to a dealer for service, the parts used to make the repair will be from the manufacturer (OEM) whereas if it is taken to an independent repair shop, there will be an alternative source of cheaper parts available. Sometimes, people may also opt for aftermarket parts either to include the part which is not in the initial install list or to upgrade their vehicle for better look and performance.
Given below is the bit of basic information on how aftermarket parts are advantages in car maintenance or repairs:
Advantages of aftermarket parts
Prices of the parts are less
Aftermarket parts are usually less expensive than OEM, and even a best brand in aftermarket manufacturer maintains a lesser cost than OEM part.
Quality of the parts is equal to OEM parts
Most of the aftermarket manufacturers have a larger scale of production, maintain quality equally in all their products. Some of them make similar to OEM parts, and in few cases aftermarket parts are even better than OEM components. Based on the the age of vehicle and budget, a person can make the best choice because the value of an 8 year old car is different from 2 year old and there is no point in adding an expensive quality aftermarket part to an 8 year old car.
Parts are standardized
Parts in case of OEM are manufactured for their particular application or car model, where as aftermarket parts are not made for a particular model of a car or a brand. Hence there will be more wider and convenient choice for selecting aftermarket parts when compared to restricted components of OEM.
Availability of parts
Almost all OEM parts are only seen in their service center, where as aftermarket parts are seen even in a small mechanic shop which may be present in remote areas. For example, if a car gets troubled in a remote location, the OEM service station of other brand will not be helpful because they may not have the exact required part available with them. On the other hand, a small mechanic shop having aftermarket products will have the parts readily available to repair the car.
Huge varieties
There are many companies that make the aftermarket parts in different varieties for various price ranges. While some are specialized in making specific parts, others have expertise in almost any part that you can think of. Hence, if there is a requirement for maintenance or repair, a person can plan for installing any variety of aftermarket part based on the age of vehicle and budget limit.
Aftermarket is better alternative for those who are looking for an acceptable quality at a cheaper price. To judge the quality of a particular brand you must have some experience in buying aftermarket parts. Otherwise, you can consider the advice of an existing customer or a car mechanic.